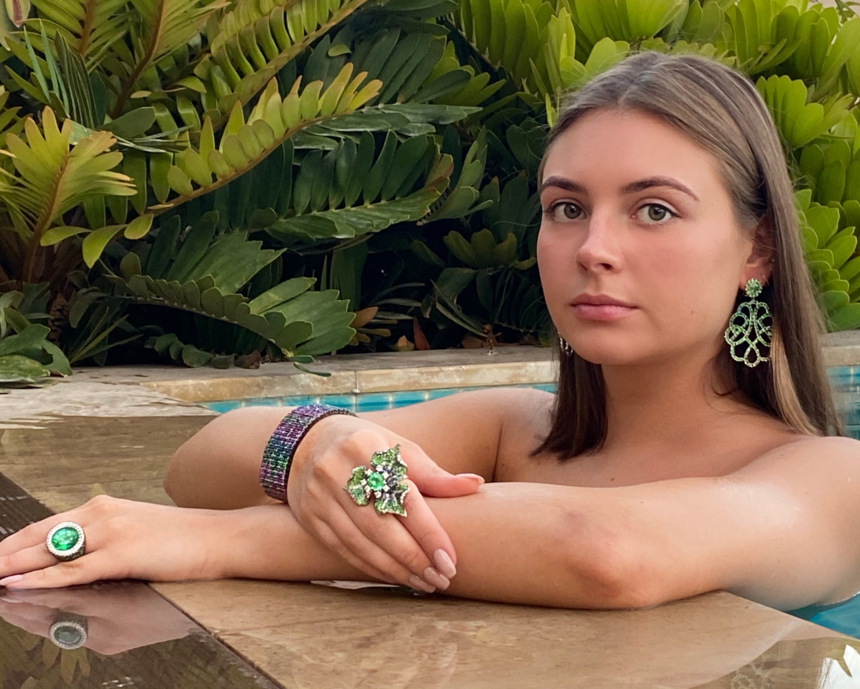 Vision and talent are necessary prerequisites to success in the very competitive world of fine jewelry, but what differentiates a jewelry designer from a jewelry creator is a single-minded dedication to producing not just one piece of jewelry, but telling a story of colors and emotions in the next piece and the one after that. The creator must have the ability to see the finished product before it is ever made, through the eyes of the designer and artisan and end user as well. Mostly, however it is the emotions instilled in the piece of jewelry that move a person to desire and acquire it. Alexander Laut is an exceptional, multi-talented artist and a dedicated creator of jewels with a deep understanding of the emotional as well as aesthetic values a piece of jewelry can convey. I feel privileged to have witnessed Alexander's rise as a jewelry creator from his start on this rarefied path. Sasha, as his friends call him, gives his heart and soul to his creations in the same way he gives it to his friends and loved ones!
Alexander's creations embrace femininity and let us glow from within! His pieces need to be seen and felt. Made for sophisticated women with an eccentric touch and a hint of nostalgia by one of the most gifted jewelers of our time. His jewelry is created with the most exclusive gems, chosen by Alexander himself, and finished by masters in the art of jewelry making. The gems are playfully and dramatically arranged each one becoming a unique and powerful statement. The women who wear his art are completely aware of the impact and the impression these pieces make. Thank you, Alexander, for sharing your jewels with us and enriching our life with your creations.
Moscow-born Alexander Laut jumped from jobs in medicine, rock music, restaurant ownership and portrait painting before he finally found his calling as a jewellery designer. A collector of rare, unusual and precious gems, exceptional stones are the foundation of each of his designs. Now based in Bangkok, he has never owned a store, preferring to deal directly with private clients from all over the world who share his knowledge of the art of jewellery and precious stones.